Everybody's Russian!

This article was created by someone who does not speak Engrish as a first language. Therefore, the translator that was used may cause some confusion. For further clarification, feel free to contact the creator of the page. Please note that if you delete the template because you just don't like it, you will recieve a 1 day block. Continued deletions will result in longer blocks. You have been warned. -DMS
Is a series I have created.
Character
I have imaginated character.
J'airare Sapick:Principal Character..Element:Sky.
V'oo R'aa:Enemy of the story..Element:Rise.
K'aime Sapick:Brother of J'airare..Element:Russia.
The Humans:Simply human.No Picture.Element:None.
B'lack O'ut:Unknown if is really alife or is a ghost..Element:Abyss.
C'hill O'ut:B'lack Mom, but want kill B'lack.No Picture.Element:Futur
G'et O'ut:B'lack Dad, but along with C'hill, it want kill B'lack.No Picture.Element:Universe
J'airare Sapick
J'airare Sapick life in a Rock with his brother.

His worse enemy is V'oo R'aa.His personnality is that it Fly everywhere.His best friend is B'lack O'ut.It enter in a Shrine that is the V'oo R'aa House.He will be the 2nd fight V'oo and will lose.He enter in a prison.Black O'ut will save it.I dont know what will have in the futur.
V'oo R'aa
V'oo R'aa life in a shrine.

His worse enemy is J'airare Sapick.His personnality is burn all.I dont know more, but will fosilize B'lack O'ut and make in prison J'airare Sapick and K'aime Sapick.
K'aime Sapick
K'aime life in the same rock than J'airare.

His worse enemy is V'oo R'aa.His personnality that it like Russia.Will be in prison because V'oo.
B'lack O'ut
B'lack out life in a Graveyard, and at night attack mars animal to eat them and survive.
HIs worse enemy is V'oo R'aa.His personnality is at night pretend to a ghost.V'oo fosilize she, but human gave she a robotic body.
Element
Is the elements of Marspell
Main
Is the main element of Marspell:The elements categories!
Space
Water
Poison
Fire
Ground
Far
Others
Is the others element of Marspell.
Satelite-Space
Ice-Water
Planet-Space
Sky-Far
Grass-Ground
Acid-Poison
Toxic-Poison
Earthquake-Ground
Universe-Space
Russia-Far
Polution-Poison
Ocean-Water
Abyss-Water
Futur-Far
Earth-Ground
Hell-Fire
Rise-Fire
Sun-Fire
Picture
Is there the pictures.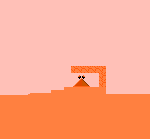 Ad blocker interference detected!
Wikia is a free-to-use site that makes money from advertising. We have a modified experience for viewers using ad blockers

Wikia is not accessible if you've made further modifications. Remove the custom ad blocker rule(s) and the page will load as expected.