Yep, that's right! The next major story's gonna be about the minor characters and their own adventures!!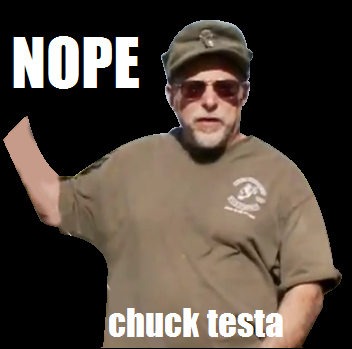 When several of the villains thus far gather and unite their powers to destroy SR World, and the main characters are gone, will the minor characters come out on top?!?
This is probably going to be a more silly story rather than a serious one.
STARRING
Protagonists
Rebecca
Squato
Antagonists
Ao Oni X (Yep, the servant guy)
Dr. Sand
More Advertising
SO YEAH CHECK IT OUT WHEN IT COMES OUT IN ABOUT A MONTH
Here's a scene I already have planned...
So the gang's going after Celestia. She's held up in a large bathhouse. The 6 approach the entrance. They see a sign.
"Sexy men only!"
Lazro facepalms.
Lazro: Great.
02: Well I'm going in there. I don't care.
Squato: ME GO IN TOO!!
Rebecca: Err... I think I'll sit this one out.
S17: Same.
Leechum: Yeah, me too.
02: Why??
S17: I don't want to be surrounded by men.
02: ...Good point.
So 02, Lazro, and Squato go inside. Lazro changes to his shorts, Squato puts on a thong (It's as awkward as it sounds) and 02 just takes her cloak off.
Lazro: Didja have to take your cloak off??
02: Yes, why?
Lazro: It's a bit awkward. I mean... You're DMS's MOTHER.
02: So? I mean, it's not like you're doing anything to me.
Squato: WOO LOOK AT ME SQUAT!!
02 and Lazro do not look at him squat. They keep moving. A tall, muscular Equestrian comes over towards them.
Guard: Well hey, baby, the sign said men only, but I might make an exception for you... If you'd do me a favor.
02 smiles.
02: I see what you want.
Lazro: OH GOD REALLY.
Suddenly, 02's tentacle thing comes out of there. 02 gives an evil grin.
02: Suck it, big boy. Suck it like a lollipop.
The guard gives a look of absolute horror. He runs away, screaming. Lazro stares in shock. Squato does squats nearby. The tentacle recedes.
Lazro: That's... your...
02: No, it's not really that. I was just getting rid of the guard. It's actually my heart.
Lazro: BUT DOES IT HAVE TO COME OUT OF THERE???
02: Where else would it come out of? My mouth? That'd choke me.
She turns away and keeps moving. Lazro just stands there, shakes his head, and runs after her.
Squato: SQUAT! O! SQUAT! O! ...WAIT FOR ME!!
He runs off after them.
So yeah
Gonna have a lot of awkward scenes like that. SO YEAH BE SURE YOU CHECK IT OUT WHENEVER IT COMES OUT!
Ad blocker interference detected!
Wikia is a free-to-use site that makes money from advertising. We have a modified experience for viewers using ad blockers

Wikia is not accessible if you've made further modifications. Remove the custom ad blocker rule(s) and the page will load as expected.