Hello, peoples. In order to make explaining how to install Eashy's SR Mod tools easier, I decided to screenshot the process. I will explain how to below for any noobs who want to install the SR Mod tools.
STEP 1 - MAKE ANY WEBSITE OR ANYTHING A BOOKMARK.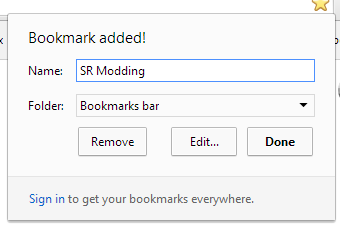 You need to make ANY website a bookmark. Don't worry; the mod tools will not mess this website up in any way. Name the bookmark "SR Modding" or something similar so you can find it easily.
STEP 2 - EDIT THE BOOKMARK ITSELF.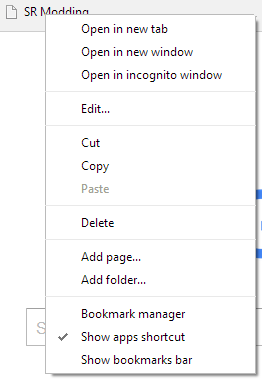 Right click the bookmark, and click on the "Edit" button that appears. This will open up the following window -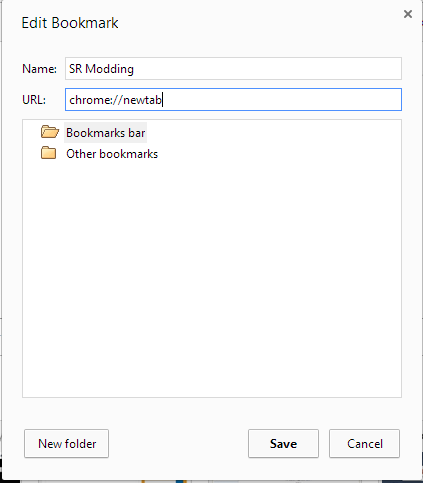 STEP 4 - REPLACE THE URL INSIDE OF THE EDIT FEATURE WITH THE SR MOD TOOL CODE.
As you can see, I replaced the newtab URL with the SR Mod Tool code. The newest version of this can be found here. You must copy and paste the ENTIRETY of the mod code - not just the pastebin URL. You must paste everything from the JavaScript at the beginning to the void(0) at the end.
STEP 5 - OPEN UP STICK RANGER (the HTML5 version)
No picture needed. Just go to Stick Ranger.
STEP 6 - PULL UP BOOKMARKS.
Click the buttom that opens bookmarks, while remaining on Dan-Ball's window. Click on the bookmark you designated the hack to be. If you did what I said on step one, it should be "SR Modding" or something similar.
If you did everything properly, something similar to this should appear under the game's window -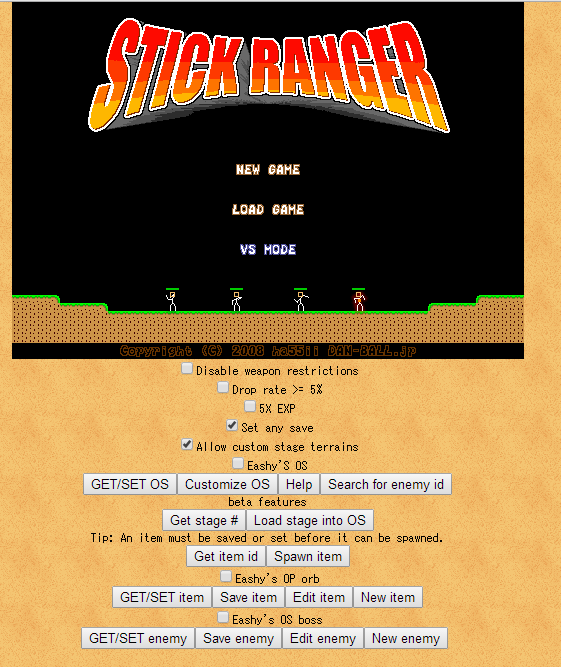 (Note - this is an outdated version. But it still looks similar to this.)
Congratulations! You can now mod stick ranger. I'm not making a guide how to do that because it's really complicated.